2019 Keynote Speakers
Opening Session on Wednesday, 2:00 - 4:00 pM: Principal Baruti Kafele

Closing Session on Friday, 11:00 AM - 1:30 pM: Manny Scott
<< Back to main conference page
Just One School Counselor Can Completely Alter the Trajectory of a Child - Principal Baruti Kafele
So many children arriving to school every morning are coming from home and neighborhood environments that present challenges that are so overwhelming that the children simply cannot make the correlation between effort in school today and success in their lives later on. There is a desperate need then for positive relationships with key adults in the building that are so powerful that the student concludes that success will be his / her reality. In this keynote address, Principal Kafele will make the case to school counselors that they are amongst those individuals who can nurture powerful relationships with students that completely alter their trajectories toward attaining success.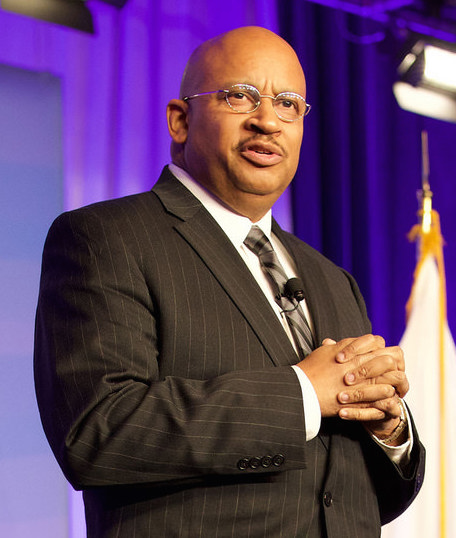 Principal Baruti Kafele, a highly regarded urban educator in New Jersey for more than twenty years, has distinguished himself as a master teacher and a transformational school leader. As an elementary school teacher in East Orange, NJ, he was named East Orange School District and Essex County Public Schools Teacher of the Year, was a finalist for New Jersey State Teacher of the Year, and was a recipient of the New Jersey Education Association Award of Excellence. As a middle and high school principal, Principal Kafele led the turnaround of four New Jersey urban schools, including "The Mighty" Newark Tech, which went from a low-performing school in need of improvement to national recognition, and which was recognized three times by U.S. News and World Report as one of America's best high schools.
One of the most sought-after school leadership experts in North America, Principal Kafele is impacting America's schools! Throughout his 32 years as a public speaker, he has delivered/conducted more than 2,000 conference and program keynotes, professional development workshops, parenting seminars, and student assemblies. An expert in the area of "attitude transformation," Principal Kafele is the leading authority for providing effective classroom and school leadership strategies toward closing what he coined, the "Attitude Gap."
A prolific writer, Principal Kafele has written extensively on professional development strategies for creating a positive school climate and culture, transforming the attitudes of at-risk students, motivating Black males to excel in the classroom, and school leadership practices for inspiring schoolwide excellence. In addition to writing several professional articles for popular education journals, he has authored 10 books, including his five ASCD best sellers—Is My School a Better School BECAUSE I Lead It?, The Principal 50, The Teacher 50, Closing the Attitude Gap, and Motivating Black Males to Achieve in School & in Life. His newest book—The ASPIRING Principal 50: Critical Questions for New and Future School Leaders—released in May 2019.
Principal Kafele earned his B.S. in Management Science/Marketing from Kean University and his M.A. in Educational Administration from New Jersey City University. He is the recipient of more than 150 educational, professional, and community awards, including the prestigious Milken National Educator Award and the National Alliance of Black School Educators Hall of Fame Award. He was inducted into the East Orange, New Jersey Hall of Fame, and the City of Dickinson, Texas proclaimed February 8, 1998 Baruti Kafele Day. He and his wife Kimberley are the parents of three children—Baruti, Jabari, and Kibriya.
The Power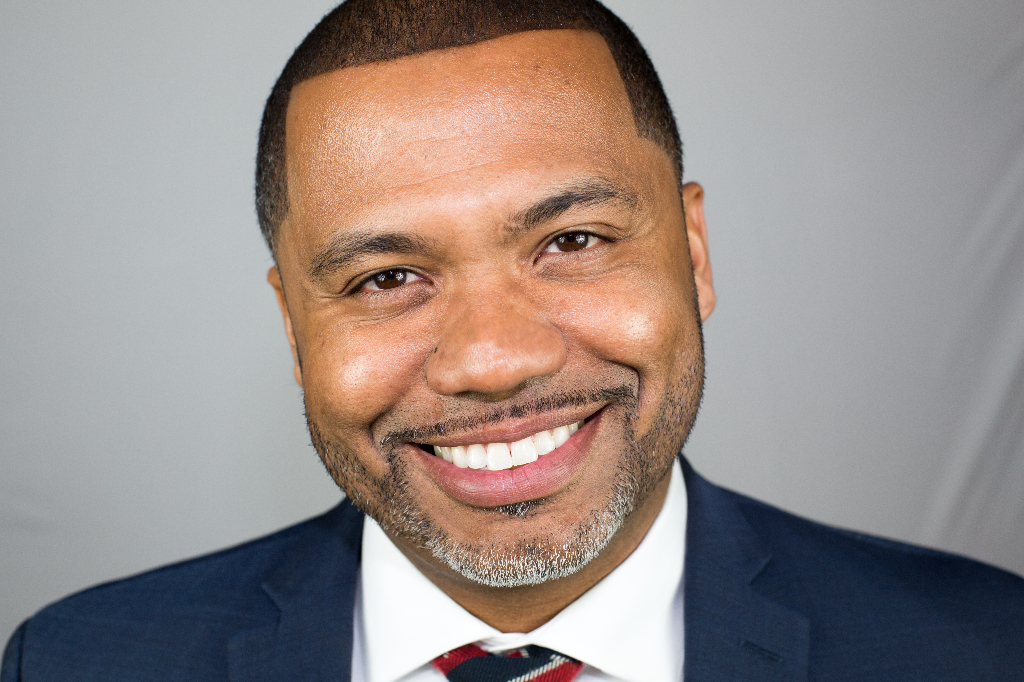 of One - Manny Scott

An original Freedom Writer whose story is told in part in the 2007 hit movie, Freedom Writers, Manny Scott has energized almost two million leaders, educators, volunteers, and students worldwide with his authentic, inspiring messages of hope. On the road up to 300 days per year for the last two decades, Manny Scott is on a mission.
By age 16, Manny's story was almost over: His father was incarcerated, he missed 60-90 days of school annually from 4th to 9th grade, he dropped out of school at age 14, he lived in 26 places by age 16, and his best friend was brutally murdered. Sensing that the end of his life was near, Manny sat down on a park bench, and considered how he would make others feel the depth of despair and anger roiling in his soul. He says, "When I look back, I now see that I was heading down a path that would have destroyed me."
Then, several individuals entered his life and helped him turn the page. He returned to school and ended up in the back of Erin Gruwell's English class—a group now known worldwide as the Freedom Writers, portrayed in the 2007 hit MTV movie. She and several others helped Manny go from Fs and Ds to As and Bs. They helped him become the first person in his family to graduate from high school and go to college. Through very hard work, and with the help of others, Manny is now living the life of his dreams.
In 2007, he founded Ink International, Inc, an education consulting firm that has empowered nearly two million people to improve the quality of not only their own lives, but also the lives of those around them. He has helped hundreds of organizations raise student achievement and leader effectiveness in 49 states and five continents; and, he has helped prevent thousands of dropouts and suicides.
He is now happily married, a doting father of three, a pilot, a Ph.D. student, and one of the nation's most sought-after speakers.