2020 pre-Conference Sessions
all pre-conference sessions are half-day sessions on Wednesday, November 11. the pre-conferences sessions run concurrently; please only register for a single session.

Session 1: 8 - 2 pM
Sessions 2 & 3: 8:30 - 11:30 aM
<< Back to main conference page
Session 1 - Legal and Ethics



Brian Smith, Harben, Hartley & Hawkins

School counselors often find themselves in the center of a variety of issues with potential legal ramifications. This session will cover many of those topics, including mandated reporting, enrollment and withdrawal, FERPA, privacy and confidentiality, liability, and continuing issues relating to the COVID-19 pandemic.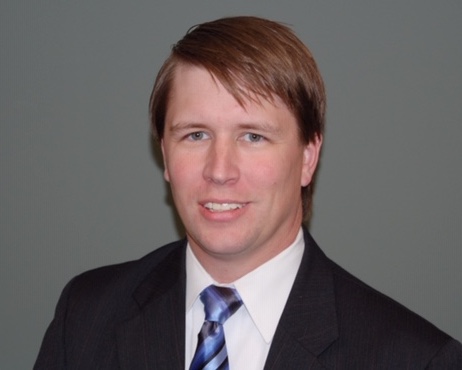 Brian Smith obtained his J.D. Degree from the University of Georgia Law School in 2004. He served on the Editorial Board and as Senior Articles editor of the Journal of Intellectual Property Law while at UGA Law School.
Brian joined the firm presently known as Harben, Hartley & Hawkins in 2004. Since 1980, the firm has represented public school systems throughout the state, presently serving approximately 120 of the 180 school districts in the state in some capacity. Additionally, the firm serves as general counsel to the Georgia School Boards Association and as legal advisor to the Georgia School Superintendents Association, the Georgia Association of Educational Leaders and other professional educational leadership groups throughout the state.
Brian is a member of the State Bar of Georgia, the Supreme Court of Georgia, Georgia Court of Appeals, and the Northern and Middle federal district courts in the state of Georgia.
He is a member of the National Council of School Attorneys and the Georgia Council of School Attorneys, and has presented to school districts and educational associations across the state on various legal issues.
---
Session 2 - Mindful Self-Compassion: Including Yourself in the Circle of Care



Vira Salzburn

Mindful Self-Compassion (MSC) is an empirically-supported program developed through the clinical expertise of Dr. Chris Germer and Dr. Kristin Neff, and designed to cultivate the skills of self-compassion. In this session, MSC Trained Teacher, Vira Salzburn, will discuss the fundamental concepts of mindfulness and self-compassion offering skills-building activities and practical applications in school-based learning environments.
Learning Objectives - In this workshop participants will:
• Build an understanding of mindful self-compassion and its elements
• Explore the benefits and practical applications of self-compassion
• Learn how to integrate mindfulness and self-compassion into daily life
• Use self-compassion to handle difficult emotions with greater ease
Vira Salzburn is the Program Director for Prevent Suicide Today program at Chatham County Safety Net Planning Council, Inc. She is a Mindful Self-Compassion (MSC) Trained Teacher, Applied Suicide Intervention Skills Training (ASIST) Master Trainer, and SafeTALK Trainer. Vira earned a Master of Science degree in Management, Organizational Behavior & Leadership from Troy University and a Bachelor of Liberal Arts degree in Humanities from Auburn University at Montgomery. Vira is a Certified Associate in Project Management (CAPM) with Project Management Institute (PMI) and a Certified Group Fitness Trainer and Group Yoga Instructor with Athletics and Fitness Association of America (AFAA).
Vira is the developer of the upstream suicide prevention approach that uses Mindful-Self Compassion programming for building resilience and enhancing emotional wellbeing.
Vira is a public speaker on suicide prevention, mindfulness and self-compassion. She presented at the 2018 3rd Annual Chatham County Mental Health Symposium, 2018 Georgia Suicide Prevention Conference, 2019 Southeastern Behavioral Health Schools Conference, 2019 Memorial Health 4thAnnual M. Gage Ochsner Trauma Symposium, 2019 Georgia Association of Community Service Boards Conference, and 2020 Savannah-Chatham County Public School System (SCCPSS) Violence Prevention Conference.
As a Ukrainian-American and a world traveler, Vira recognizes the importance of overcoming cultural barriers and connecting with others for making a meaningful difference on personal, organizational, and community levels. Since moving to the U.S. in 2007, Vira has had the privilege of volunteering as an interpreter and a liaison between Ukrainian orphaned children and American adoptive families, which has greatly impacted her perception of compassion and servanthood and helped her better understand the true meaning behind the idea of "changing the world one life at a time".
---
Session 3 - Cyber Crime Security



ASACE Charles Kicklighter, GBI Georgia Cyber Crime Speaker
Session information and speaker bio coming soon