2021 Call for Proposals
The Call for Proposals opened April 14, 2021. The Call is now Closed
<< Back to main conference page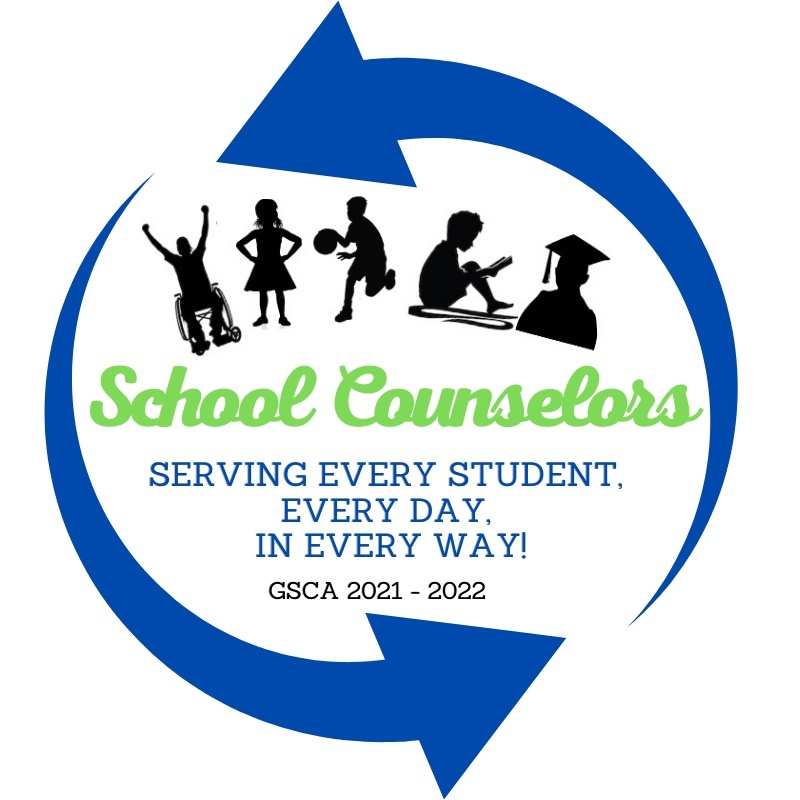 Do you have innovative ideas and strategies to share with your fellow counselors throughout the state? Why not present a program at the 2021 Annual Conference in Athens, November 3rd - 5th. Submit a program proposal today!

Proposals covering the various topics and interest areas of school counseling such as Academic Achievement, Information Technology, College Readiness, Social Emotional Learning, and Mental Health Awareness - just to name a few - are accepted. Proposals that incorporate this year's conference theme, School Counselors: Serving Every Student, Every Day, in Every Way, are highly encouraged!
In addition, we are also welcoming school administrators to attend our conference this year so they can learn more about the potential contributions and impact of school counselors in their buildings. Please consider proposing workshops for this targeted audience.
Deadline to submit your proposal: Extended to June 4, 2021, 12 pm.
Acceptance decisions emailed to submitters: Late July (notices were emailed 7/30/21)

For questions regarding proposal content, please email proposal@gaschoolcounselor.org.
For general conference questions, please email info@gaschoolcounselor.org.
---
What Information Do You Need to Submit Your Proposal?
Proposals are submitted through ProposalSpace.com. For new users, please create an account. For returning users, please update your existing account rather than create a new one. All users, be sure to add proposalspace.com to your email list of safe entities. It is important that your ProposalSpace account be correct: the email address Proposal Space uses to send you important messages about your proposal (acceptance, scheduling) is stored in your user profile, not what you list in the proposal submission. To update your email address in your account profile:
Please log in to your ProposalSpace.com account
Click your name in the top right-hand corner
Click "Edit My Account Details" on the right-hand side
Update and click "Save Changes" at the bottom of the page
Need assistance with resetting your password on Proposalspace? Contact support@proposalspace.com.
Information Needed to Submit a Proposal:
Program Information


Program Title*

Target Audience*
Elementary
Middle
Secondary
Counselor Educator/Supervisor
School Administrator
Post-Secondary/Admissions
Nearing Retirement/Retired
Abstract*: Please be thorough, but concise. This abstract will appear word-for-word in the Conference Program and/or Conference App. Conference participants choose which programs to attend based on this information. Please keep the length to 50-75 words.*

Description*: Submit a detailed description of the content of your program. Do not include presenter names in the description. This summary will be used by the conference programs committee in selecting programs to be presented. 100 word limit

Learning Objectives/Outcomes*: Submit a description of the learning objectives/outcomes of the session. 75 word limit
Audience Participation*: Submit a description of the opportunities for audience participation in your presentation. 75 word limit

Handouts/Resources*: Will you be providing an electronic copy of handouts or a list of resources to accompany your presentation?
Interest Area/Track your proposal covers: *


Tools for working smarter, not harder
Comprehensive School Counseling Program
Academics/Academic Achievement
Issues in Counseling
Graduate Students
Rural Counselors
Career Development
College Readiness
Social-Emotional Learning
Information Technology
Mental Health Awareness
Principal/Counselor Relationship
Parent/Community Engagement
Diversity, Equity and Inclusion (DEI)

How does your proposal relate to this year's conference theme? 75 word limit
To ensure that your presentation is in alignment with GSCA's official position statement on Diversity, Equity, and Inclusion (DEI), we ask that all presenters incorporate DEI into conference presentations. How does your program proposal align with GSCA's Diversity, Equity, and Inclusion strategic priority?* GSCA's DEI position statement can be viewed here: https://www.gaschoolcounselor.org/policy-on-position-statements. 75 word limit
Diversity, Equity and Inclusion Agreement *- My presentation will include talking points and at least one slide in which Diversity, Equity, and Inclusion are addressed.
Registration Agreement* You agree to abide by all GSCA policies, including that each presenter agrees to register and pay for the conference by the Early Bird Deadline.

Submitter Information


Submitter Name*
Submitter Position/Title (middle school counselor, counselor educator, etc.)*
Submitter Email*
Submitter Work Phone*
Submitter Cell Phone*
Indicate any days/times during the conference, November 3-5, during which you are unable to present. Although every effort will be made to honor requests, we cannot guarantee requests will be granted.
Indicate if you are possibly presenting any other programs, including the titles
Submitter: Upload all presenter resumes to include*:

Educational Background/Professional Training
Certification/Licensures
Employment Background
Professional Organizations
Honors/Awards

Presenter Information: For each presenter


Presenter: Name*
Presenter: Email Address*
Presenter: Work Phone*
Presenter: Cell Phone*
GSCA First Time presenter
Items with * are required for submission. For the email address, please make sure this is the email that is tied to your GSCA membership. If you are not a member, the email address should be the one that you will use during registration if your proposal is accepted.

The information above is available as a pdf here.

For information on how proposals are evaluated, please download the Evaluation Rubric
---
Presenter Registration Policy
GSCA places a high value on the skill and expertise of its presenters and views their participation as integral to the success of the conference. GSCA strongly encourages presenters to attend and participate in the entirety of the conference. As such, all presenters are required to register for the conference.

Individuals who have not registered and paid for the conference, or submitted an appeal to the Content Chair, by the Early Bird registration deadline are subject to removal from the conference schedule.

Additionally, Presenters who do not show up for their scheduled session and do not provide notification to the Content Chair or President may be subject to barring from future programs.
---
The Call for Proposals is now closed.