2018 Conference Registration Rates
<< Back to main conference page
Conference Add-Ons | Registration Rates | Registration Deadlines | Questions
Conference Add-Ons

The following items are available for purchase along with your general registration. You cannot change your registration once submitted, so please have selections available before you begin registering.

Pre-conference Sessions (Wednesday, November 7):
Full Day ($100)
Code of Ethics - TBD

Preparing for Careers of the Future: School Counselors Lead the Way!

- Angela Cleveland, Catherine Roberts, Christy Conley, Sean Myers, and Lien Diaz

Half Day ($50)
Building and Maintaining a Quality SEL Program - Sha Wortman & Kristan Riedinger (morning)

The 21st Annual BOOK-A-HOLICS ANONYMOUS: Using Children's Literature in Your School Counseling program - Nancy Jones (morning)

Technology - Erin Mason (morning)

Trauma 101 in Schools - Debra Ross, CWTC (afternoon)

Closing Luncheon Ticket for Guest of Registered Attendee (Friday) - $20

Art Night with Macon Masterpieces: Wednesday Night Optional Event
Channel your inner artist ability by joining us for the optional event painting session. This optional event will be put on by local artist Jondrea Randall of Macon Masterpieces. She will lead you step by step in painting a beautiful fall painting. If you would like to add this to your registration, please contact info@gaschoolcounselor.org ASAP to get this added on. The event will be held at the Macon Marriott from 7:30 pm - 9:30 pm. Space is limited.

Click here to Email to Register for Art Night


Conference T-shirt
Pre-orders required; no longer available to order online. Check registration desk onsite Friday for possible extras.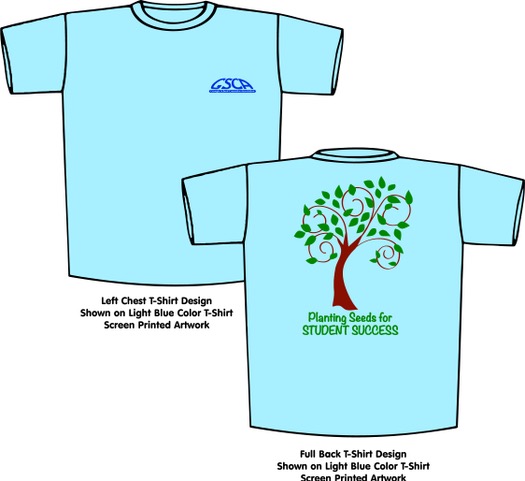 ---
Conference Registration Rates
Early Bird
thru 10/5


Advanced
10/6 - 10/26
10/27 - Onsite
Professional & Affiliate Members

$170
$195
$245
Student & Retired Members

$80
$105
$155
Non-Member
$235
$260
$310
Professional Development Form - will be included in your registration packet for tracking and self-submission (no charge).
---
Registration Deadlines & Policies
Early Bird: October 5, 2018
Advanced: October 26, 2018
All Presenters MUST register for the conference by the Early Bird Deadline of October 5. For complete Presenter Policy, please see: Presenter Policy
All payments are due Net 30 or October 19, whichever comes first.
Payment in full is required for entrance into the conference. Cancellations are due in writing to info@gaschoolcounselor.org by October 12, 2018. For complete Payment Policy, please see: Payments and Cancellation Policy
No-shows at the event will be charged the full fee. Cancellations must be in writing.
Requests for accommodation under the Americans with Disabilities Act must be submitted to info@gaschoolcounselor.org by 60 days prior to the first full day of the conference.
Remittance Address:
GSCA
1827 Powers Ferry Road
Bldg 14, Suite 100
Atlanta, Georgia 30339
---
Questions
If you have any questions regarding your registration, please contact the GSCA office.

You can reach us at 888-455-0997 or info@gaschoolcounselor.org. A staff member will respond within one business day (24 hours).