2020 GSCA Day on the Hill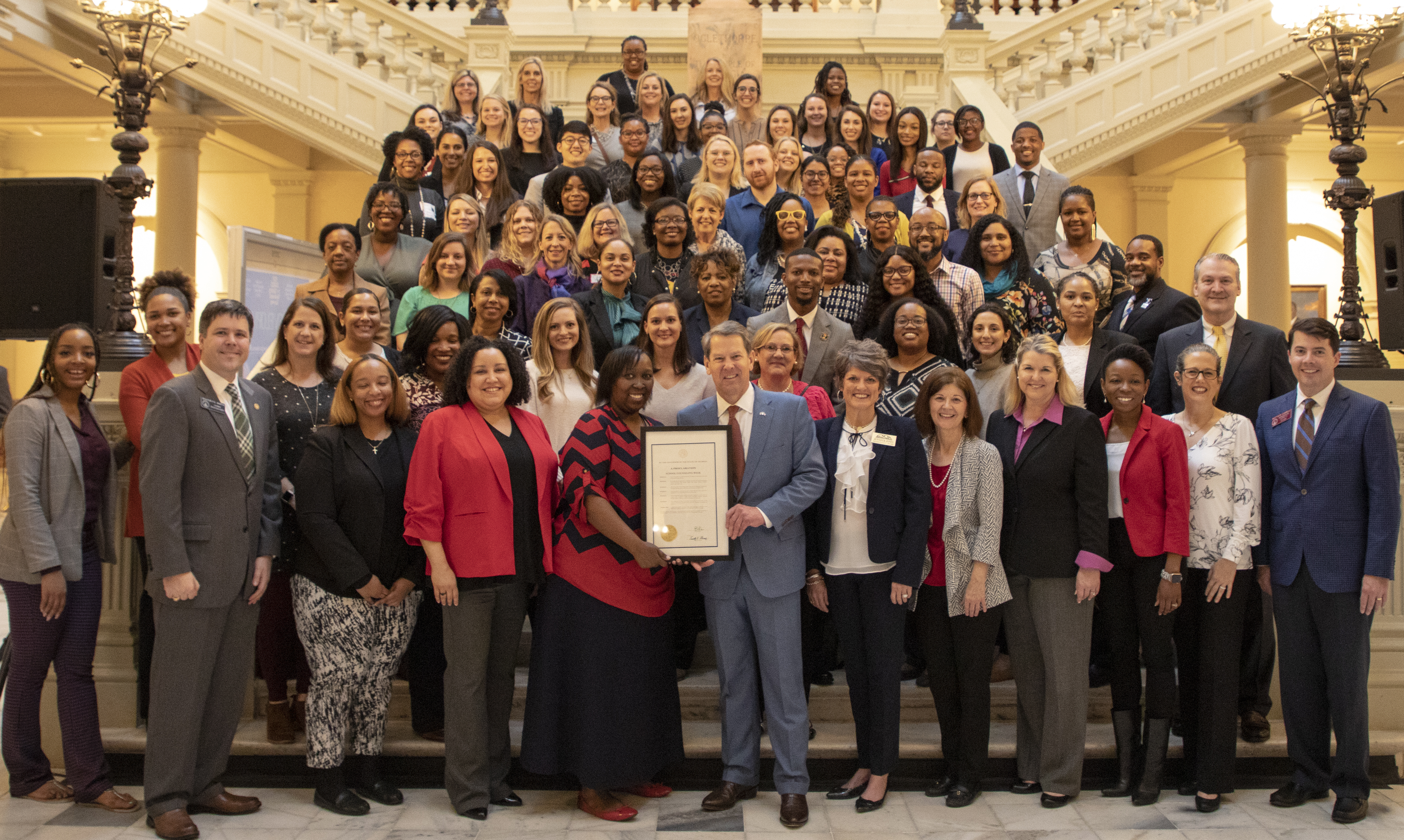 The 2020 GSCA Day on the Hill was a great success thanks to the school counselors and graduate students who attended and the GSCA lobbyists, Nelson Mullins, who worked behind the scenes to coordinate recognitions and speakers.  The day started in the Sloppy Floyd Building with a general meeting where we heard from Speaker Robert Dickey, the GSCA Legislator of the Year, Representative Randy Nix, and Representative Matthew Gambill.  After a legislative update from Nelson Mullins,  attendees walked to the capitol building where we had a group photograph with Governor Kemp.  The House and the Senate recognized school counselors with resolutions for National School Counseling Week (February 3 - 7).  Representative Matthew Gambill carried the House Resolution (HR996), and Senator Lindsey Tippins carried the Senate Resolution (SR664). 
HR996:  http://www.legis.ga.gov/Legislation/20192020/188836.pdf
SR664:  http://www.legis.ga.gov/Legislation/20192020/189001.pdf
Legislators acknowledge and appreciate the work of school counselors.  They understand the essential role we play in supporting the academic, career, and social/emotional development of our students.  GSCA continues to advocate for full funding of the 1:450 ratios that were signed into law in 2013 as well as the statewide implementation of comprehensive school counseling programming. 
Please contact the following legislators and thank them for their support of school counselors during National School Counseling Week.
Lindsey Tippins, Lindsey.tippins@senate.ga.gov
Robert Dickey, Robert.dickey@house.ga.gov
Randy Nix, Randy.nix@house.ga.gov
Matthew Gambill, Matthew.gambill@house.ga.gov