2018 Pre-conference Sessions
Full Day, Morning, and Afternoon Sessions Available
<< Back to main conference page
Session 1 (Morning) - "Building and Maintaining a Quality SEL Program" - Sha Wortman and Kristan Riedinger
Educating the whole child and giving proper attention to the social and emotional needs of children has always been a priority for school counselors. The task of building something that addresses those needs is often placed on our plates but we know that we can't do it alone. Where do we start and how do we lead the way in enlisting EVERYONE in the process? We will share our journey and help you to begin building a framework that is realistic and sustainable.
---
Session 2 (Morning) - "The 21st annual BOOK-A-HOLICS ANONYMOUS: Using Children's Literature in Your School Counseling Program" - Nancy Jones
Calling all BOOK-A-HOLICS! It's year 21 with "the book lady," Nancy Jones, and she is back to bring you dozens of children's books as well as ideas for how to use them in your counseling program. This practical, fast-paced workshop will feature the newest of the new children's books, and some oldies but goodies as well. Specific ideas for specific books will be featured, but we will explore props, games, and ideas that could go with ANY book you choose, so that you can sit in front of your own counseling bookshelf and see your own books through new eyes! We will also touch on resources that will help you find book ideas throughout the school year. Children's literature can plant seeds of success in your students, for nearly any situation that presents itself at your office door, so get ready to find new ways and rediscover old ways to use these valuable tools. With a complete bibliography of books arranged by subject, you will leave with LOTS of ways to become a Book-A-Holic yourself!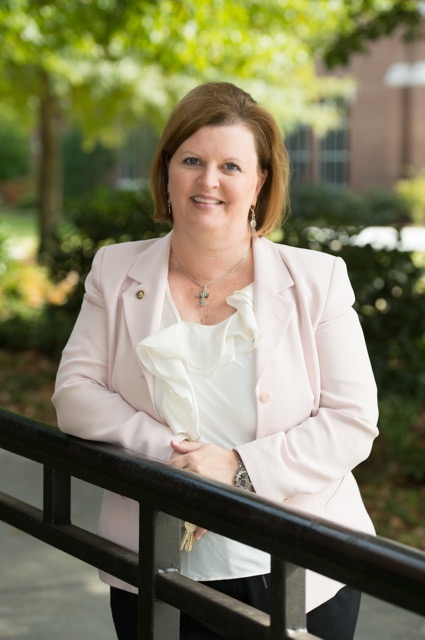 Nancy Pittard Jones is the school counselor for the Wesleyan School. A position she has held since 2006. Nancy earned her Bachelor of Science from Auburn University and her Masters and Educational Specialist degree from Georgia State University. Nancy has received numerous awards and honors over the years such as ASCA's National Elementary Counselor of the Year; Georgia Elementary Counselor of the Year; the Gwinnett County Counselor of the Year to name a few. She has presented at GSCA, APT, NASAP and ASCA in addition to various schools in Georgia and throughout the US. Nancy has also authored multiple professional journals, one professional book chapter and one professional book
---
Session 3 (Morning) - "Renew Your School Counseling Program through Innovation and Technology" - Erin Mason
In this idea-packed pre-conference session we'll present technology tools that are commonly-used and those that are cutting edge so whether you are a novice or technophile, you'll walk away with something new to try. We'll also present innovative ideas for changing up outdated practices and putting a fresh, engaging spin on activities like classroom lessons, small groups, individual sessions, communication with families, and even staff development. Come ready to share your own creative, inventive ideas and the results of new things you've done, and we'll compile everything digitally for sharing. This will be an interactive session, so participants are highly encouraged to bring their devices.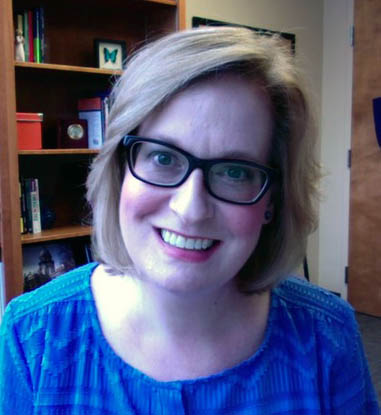 Erin Mason is an Assistant Professor in the School Counseling (Masters) and Counselor Education and Practice (Doctoral) programs at Georgia State University. Erin has published in scholarly journals and texts, and her research agenda focuses on topics including professional identity, action research, social justice, innovation, and technology. Erin has also had national and international opportunities to present on many of these topics. Currently, Erin serves as an associate editor of the Professional School Counseling journal, and she is a research fellow with the Ronald H. Fredrickson Center for School Counseling Outcome Research and Evaluation. Before joining the faculty at GSU, Erin was an Associate Professor at DePaul University in Chicago, where she served in department and college leadership roles, and also as the President of the Illinois School Counselor Association in 2012-2013. Erin spent the earlier part of her career as a practicing school counselor for 13 years working in Cobb and Gwinnett counties. She has provided district and state level trainings on comprehensive school counseling programs, RAMP, and technology, and has been the keynote for several state school counseling conferences. Given her interest in technology's influence on the field, Erin particularly enjoys connecting and learning with those in the profession through social media and in 2011 she co-founded the now widely used hashtag for school counselors on Twitter, #scchat. Along with colleagues Dr. Stuart Chen-Hayes and Dr. Melissa Ockerman, she is also the co-author of the 2013 book, 101 Solutions for School Counselors and Leaders in Challenging Times.
---
Session 4 (Full Day) - "Code of Ethics"
Dr. Karla Sapp

More information coming soon.

---
Session 5 (Full Day) - Preparing for Careers of the Future: School Counselors Lead the Way! - Angela Cleveland, Catherine Roberts, Christy Conley, Sean Myers, and Lien Diaz

Georgia has nearly 21,182 open computing jobs (4.2x the state average demand rate) and more than 70% of STEM careers require computer science. The arts, media and creative services–and even many middle-skills jobs–now run on computer science! The Information Age is driving rapid changes that make computer science literacy essential for every student. You are uniquely positioned to build awareness of pathways where computer science is the key to unlocking a world of opportunities. Gain confidence in your ability to support viable pathways that complement Georgia's goals of building our diverse Computer Science-ready workforce.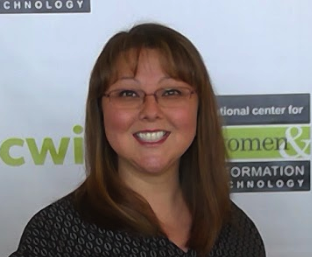 Angela Cleveland is the Program Director for NCWIT's Counselors for Computing (ncwit.org/c4c), which provides professional school counselors with information and resources they can use to support ALL students as they explore She has 15 years of experience as a school counselor and received the "2017 New Jersey computer science education and careers. School Counselor of the Year" award. She is an Executive Board Member and Webmaster for the New Jersey School Counselor Association (NJSCA).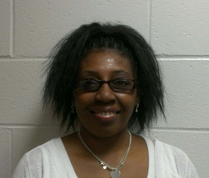 Catherine Roberts, EdD, NCC, LPC is a Nationally Certified Counselor, and a Licensed Clinical Professional Counselor in the state of Georgia. She has a MA degree from Clark Atlanta University in Counseling Psychology, an EdS in Curriculum and Instruction from Lincoln Memorial University, Harrogate TN, and an EdD in Educational Leadership from Argosy University.
Catherine is a member of the Licensed Professional Counselor's Association, National Board Certified Counselor, and The Southern Association of College Admission Counseling. She is the CEO of CATROB, Inc., a nonprofit organization. She is dedicated to helping others improve their lives through education, insight, and change. She has been a presenter in various conferences on the topics of cognitive behavioral therapy, students with chronic behavior problems, trauma and recovery around the state of Georgia. Catherine has over 15 years' experience as a school counselor, mental health counselor, and a clinical therapist interacting with families of all types in Georgia. Early in her counseling career, Catherine worked at Morehouse College, University of Florida, and Morehouse School of Medicine in behavioral research; she works currently as a school counselor in the high school setting and coordinates a technology focused Mathematics and Computer Science Magnet Program in Clayton County Public Schools .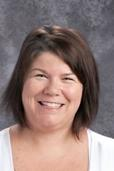 Christy Conley attended the University of Georgia in Athens, Georgia, where she earned her BA in Psychology. She continued her education at Columbus State University in Columbus, Georgia and earned a Master of Education in School Counseling. Christy finalized her educational path at Argosy University in Sarasota, Florida by earning a Doctor of Education in Counseling Psychology. Christy has worked as a public school counselor since 2002. She joined the North Oconee High School counseling department in the fall of 2005. During her time at North Oconee, she has been a contributing member of GSCA, SACAC, and NACAC.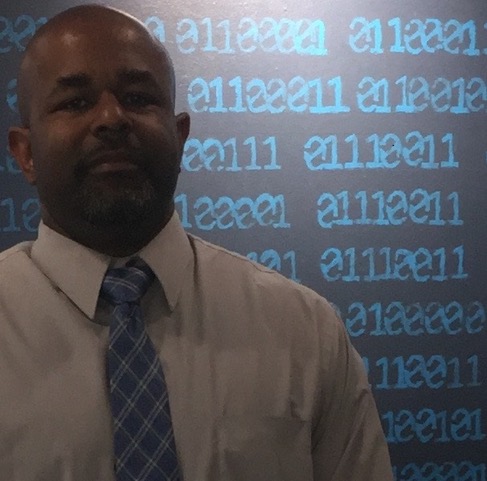 Sean Myers is a school counselor at William H. Spencer High School in Columbus, Georgia. Sean earned his M.Ed. in School Counseling from Columbus State University and BS in Biology from South Carolina State University. He is the coordinator for his school's Academy of Computer Science and Game Design Magnet program.
Sean believes school counselors are the gatekeepers for future leaders in technology. As such, he believes "we" have the responsibility to encourage and advocate for equality in technology for all students. Sean is grateful to be a part of the National Center for Woman and Information Technology's Counselors for Computers family which shares his passion to diminish gender inequality in STEM education.
Sean acknowledges being a member of the American School Counseling Association, Georgia School Counseling Association and his State's License Profession Counselor Association is essential to his professional development. Sean, who is a certified in Youth Mental Health First Aid, finds the integration of his responsibilities as military officer/enlistment and Dual Enrollment point of contact vital to opening doors to the STEAM fields for his students. He is the proud husband and father of four boys. He enjoys spending time with his family, everything outdoors, reading, and hanging out on social media.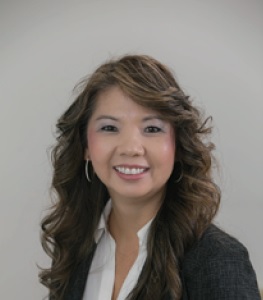 Lien Diaz is a founding partner of the Constellations Center for Equity in Computing at Georgia Tech. Bringing an essential core foundation of equity in access and opportunity to computer science education, her role as Director of Educational Innovation and Leadership will help establish the Constellations Center as a leader in expanding computer science education through an equitable and comprehensive approach in national, state, and local education systems. Her professional experiences span over twenty years focusing on STEM and CS education. She was a Principal Investigator of the Broadening Participation in Computer Science Collaborative Research grant funded by the National Science Foundation to develop the new Advanced Placement Computer Science Principles course. As a CS and STEM ed crusader, Lien's work is motivated by challenging the status quo to change perspectives of CS education and make transparent the educational issues that must be addressed to obtain equity in school systems across the country. Lien firmly believes that equity must be at the heart of collaborative efforts to overcome socioeconomic barriers and issues of race, gender and identity that persist in education.
---
Session 6 (Afternoon) - "Trauma 101 in Schools" – Debra Ross, CWTC
This session will cover the unique needs of school staff who interact with children who have experienced trauma on a daily basis, the Child Welfare Training Collaborative (CWTC) developed Trauma 101: Understanding the Impact of Trauma on Children for School Professionals.
Topics Covered:
• Child Trauma: Definitions and Types of Trauma
• How Trauma affects Children and Youth
• Overview of Impact of Trauma on the Brain
• Managing Physical and Psychological Safety for Children in a school setting
• Strategies for Educators to Enhance Child Well-being and Resilience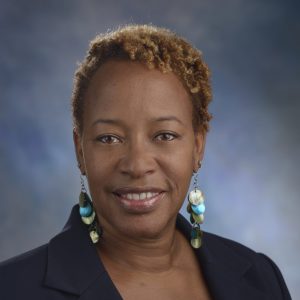 Debra Ross has been working in Social Services for over 25 years and has a variety of child welfare experience in the public and private sector. During her early professional career, Debra worked at the Department of Children and Family Services in two states where she supported efforts to reform child welfare practices, crisis intervention and provided specialized case management services. More recently, she has served as a program manager on four state contracts in which she was responsible for marketing, program evaluation, quality assurance, web-based learning and training, for families and their children. She developed, presented and managed numerous workshops to help support the continuing training need of foster/adoptive parents across the state. Because of her creative approach and innovative strategies in the field of Social Work along with years of child welfare experienced Debra have been invited to present at both the Federal and State level. Debra holds a degree in Sociology from Fisk University and a Master's in Social Work from Fordham University.