Back to Events
Event Details
** Account Login is required in order to register for conference * *
A message from GSCA President, Chon Hester:
In an effort of transparency, we would like to ensure our members are aware of the COVID-19 mitigation protocols that will be in place for an amazing conference experience:
***NEW protocols that were received from the Classic Center***
For our event the Classic Center will have a designated entrance which will be staffed by someone on the Classic Center's team. At this entry, all guests will need to provide ONE of the following three options:
Complete an online health affidavit screening (may be completed in advance) & have their temperature checked upon entry

Negative COVID test within 72hrs of the event with matching photo ID.

The test must be from a recognized & professional third-party tester (pharmacy, health department, Medical Office, Peachtree Medical, etc.) dated inside 72 hours maximum of the time the person is seeking to enter the building. This threshold (inside 72 hrs.) firmly applies for each individual day of a multi-day event as well, so guests should take this into account. These persons will also need to show a matching (name must match the name on test result) valid government issued Driver's License, Identification Card, or Military ID card. No exceptions. Photocopies of test results and at-home kit test result examples will not be accepted

Fully completed vaccination card with matching photo ID. An original, clear photocopy, or clear photograph on a phone of an authentic CDC stock issued Vaccination Card with their name indicating full vaccination has been completed will be accepted. A matching ID (name must match the name on Vaccine card) valid government issued Driver's License, Identification Card, or Military ID cards will need to be presented with the card.
Watch for more details soon, as we continue to monitor health and safety guidelines on a daily basis.
We will require masks be worn while in the conference center.
We will follow all CDC, local/county, and conference center guidelines for meetings and events.
We encourage and expect physical distancing and will create space by working with the conference center to allow for appropriate spacing in meeting rooms and common areas.
We are working with the conference center on food and beverage to reduce exposure during buffets and food service. Food can be individually served when requested, covered plates, or boxes. Food service staff will wear masks and gloves.
In addition to the conference center supplying sanitizer stations throughout conference, GSCA will also have hand sanitizer and masks available for attendees who need them.
Schedule of Events Session Schedule
Keynote Speakers Pre-conference Sessions
CANCELLATION & PRESENTER POLICIES
Liability, Images & Photography Waiver
Sample Letter to Request Funding
Call for Proposals Professional Development Credit
Information for Presenters 2021 Service Project
Sponsorship, Exhibiting and Advertising
Conference Rates
Early Bird
thru 9/22
Advanced
9/23 - 10/20
Late/ Onsite
10/21 - 11/3
Professional & Affiliate Members
$199
$224
$274
Student Members, Retired Members, and Past Presidents
$99
$112
$137
Non-member/Guest
$279
$304
$354
Administrators
$199
Pre-Conference Session: Member - registration must be completed by noon on 11/2
$50
Pre-Conference Session: Non-member/Guest - registration must be completed by noon on 11/2
$65
* * Account Login is required in order to register for conference * *
Included in this year's conference fee:
Access to over 75 informative sessions and interactive Exhibit Hall
Downloadable Professional Development Form (to be self-submitted by attendee)
President's Reception Wednesday Evening
Probe Party on Thursday Evening
Awards Luncheon on Friday
Conference Tshirt (size requested & availability guaranteed for those registered by 9/22)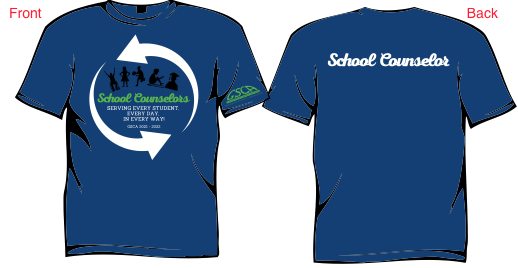 Please review the above information carefully. Once registration is submitted, changes must be requested by emailing
info@gaschoolcounselor.org
**
New this year

**
In order to make check-in as contactless as possible, payments by check must be
received
by the GSCA office no later than
10/20
/21. Registration after 10/20 will require credit card payment.
GSCA is going green! This year's conference program will not be printed. Instead, our new app will include the Schedule of Sessions, Presenter information and much more. All registrants will be given instructions on how to access the app prior to coming to the Conference.
Ready to register? Please select "
Register Now
" above
The 2021 Conference Team looks forward to welcoming you to Athens!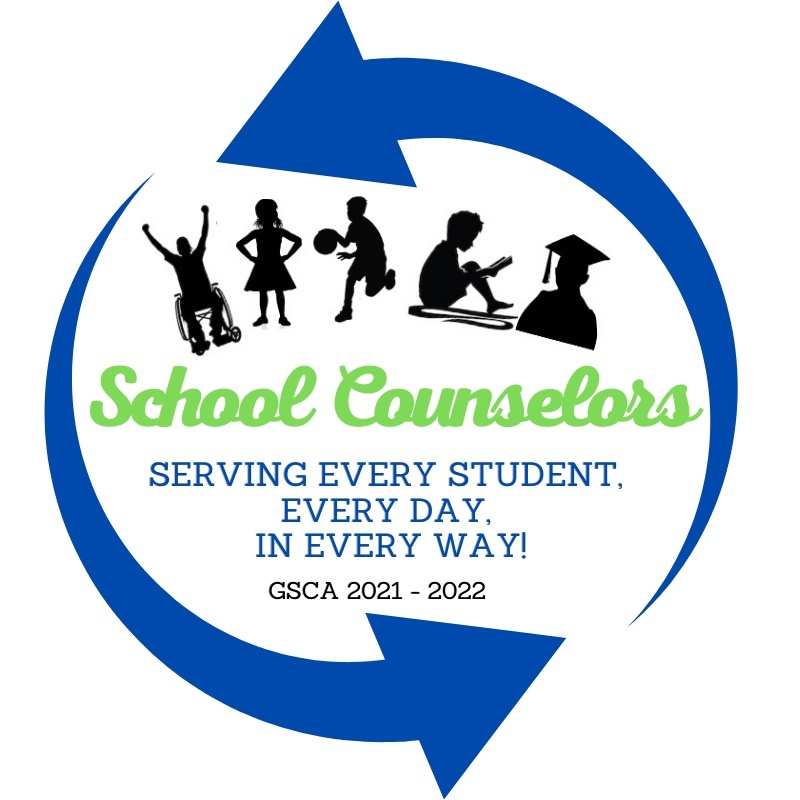 NOT READY TO BECOME A MEMBER? CLICK HERE TO CREATE A NON-MEMBER/GUEST ACCOUNT BEFORE REGISTERING
** Account Login is required in order to register for conference * *
**New Guests & Members - Initial account setup may require email verification according to our association management system's digital security protocols. This process can take up to 1 business day**

Please submit requests for accommodation under the Americans with Disabilities Act to info@gaschoolcounselor.org by September 1, 2021.
---
Opening Session Speaker - Steve Bollar
Standing TALL Through It All
Challenges can either force you to step up your game or they can stop you in your tracks. Steve will show you how to overcome challenges in your organization and come out bigger, better, and more motivated than ever. In this session, you'll discover:
How to maintain the focus needed and maintain your integrity… even when chaos and challenge surrounds you!...
How you can increase productivity no matter what is happening or how overwhelmed you are…
How to repair broken relationships that keep you from success - and how to prevent relationship breakdown from stalling your progress ever again!
Closing session speaker - Tara Brown
It has been said that 'we never touch another so lightly that we do not leave a trace'. In this humorous inspirational keynote, Tara emphasizes that we are all leaders in some capacity, regardless of title or position, and that kids are constantly seeking leaders who they can follow. Through powerful stories of her time spent both teaching and coaching diverse populations, Tara emphasizes the importance of embracing intentional actions that will inspire and motivate. Characteristics of great leaders will be discussed and attendees will take away tremendous encouragement with which to embrace the power of their leadership footprint on a daily basis.
---
---
"I am only one, but still I am one. I cannot do everything, but still I can do something; and because I cannot do everything, I will not refuse to do something that I can do." - Edward Everett Hale
---
Announce your attendance at conference! Use this image under your email signature or on social media: